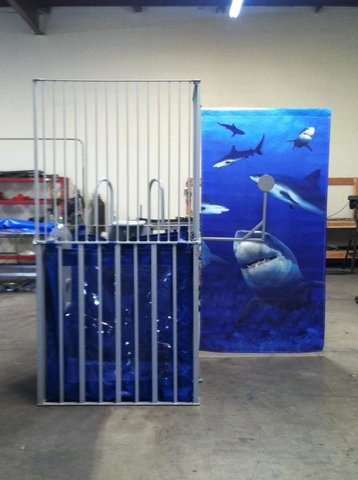 Dunk Tank

Get ready to have some refreshing fun with our Dunk Tank

Just put your favorite (or least favorite) person on the seat behind the steel cage, and aim to the target with one of the three soft balls -provided by us- and watch them get dunk... that is if you can!

Dunk Tanks are an all time favorite at carnival and festivals and are usually the leading money maker for your fund raiser or charity event, dunk the principal at your school carnival, your mayor at the city festival, your boss at the company picnic or your best friend at the birthday party.

Our Dunk Tank Booth is completely portable and can be set up almost anywhere including your backyard and it has a huge window on the front so everyone can see the splash.